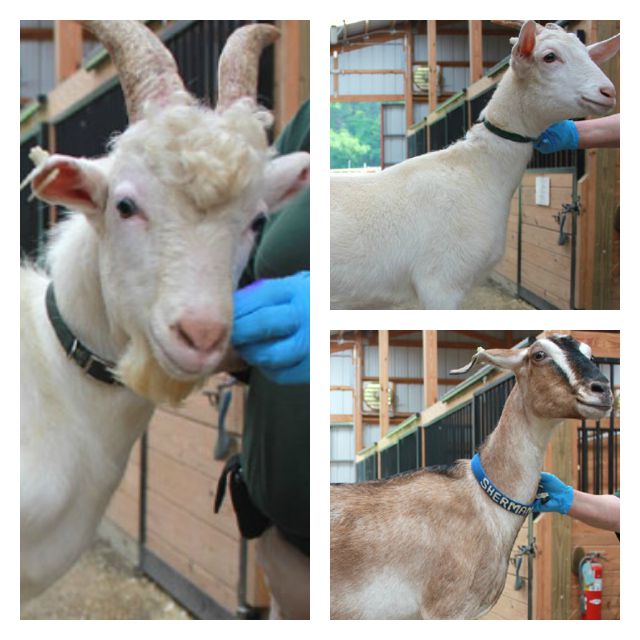 State Department of Agriculture released these photos of the goats.
HARTFORD, CT (AP) -
Thirteen neglected goats that were seized from a Connecticut farm in January are now being auctioned off.
The state Department of Agriculture announced a sealed-bid auction on Thursday for the group, which includes three adults and 10 others between 7 and 9 months old.
Agriculture Commissioner Steven Reviczky says all the auction goats are disease-free and suitable to return to agricultural production.
The state originally seized 74 goats from a Cornwall farm, including some pregnant females. Tests revealed the majority of adults were infected with diseases, prompting some legislators to question why they weren't being euthanized.
Some of the goats were placed with animal rescue organizations. Others were sold at a livestock auction.
Twenty-three goats born since the seizure will be offered to groups for youth projects.
Copyright 2015 The Associated Press. All rights reserved. This material may not be published, broadcast, rewritten or redistributed.