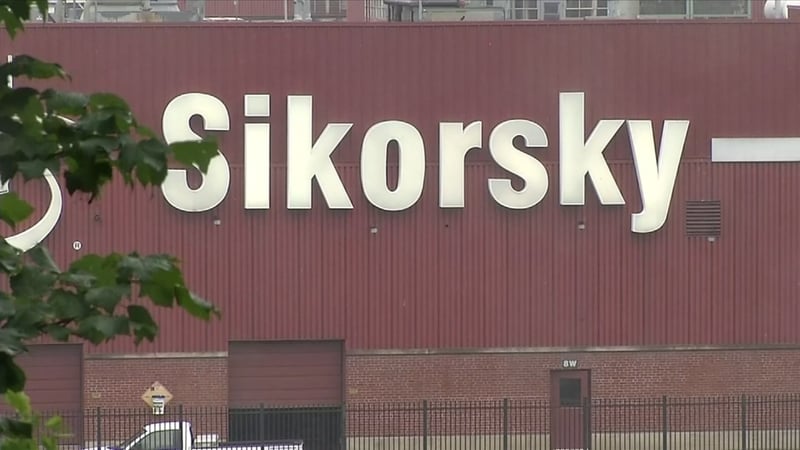 Criminal probe launched into allegations that subsidiary helicopter maker Sikorsky and two subsidiaries overbilled the Navy on a contract. (WFSB file photo)
HARTFORD, CT (WFSB) -
United Technologies Corp. says the Justice Department has launched a criminal probe into allegations that subsidiary helicopter maker Sikorsky and two subsidiaries overbilled the Navy on a contract.
The aerospace and building systems conglomerate said in a regulatory filing Friday that Sikorsky and its subsidiaries will cooperate fully.
United Technologies says the federal government filed a complaint last October in U.S. District Court for the Eastern District of Wisconsin that Sikorsky and subsidiaries, Derco Aerospace and Sikorsky Support Services Inc., violated the False Claims Act in connection with the 2006 Navy contract.
"Sikorsky and its subsidiaries intend to cooperate fully in the investigation, which was discussed as part of the transaction with Lockheed Martin and is not expected to affect the close," UTC said in a statement on Friday.
The government says accuses Derco of adding profit and overhead costs to the price of spare parts.
United Technologies, based in Hartford, Connecticut, announced Monday the sale of Sikorsky for $9 billion to Lockheed Martin.
Copyright 2015 The Associated Press. All rights reserved. This material may not be published, broadcast, rewritten or redistributed.