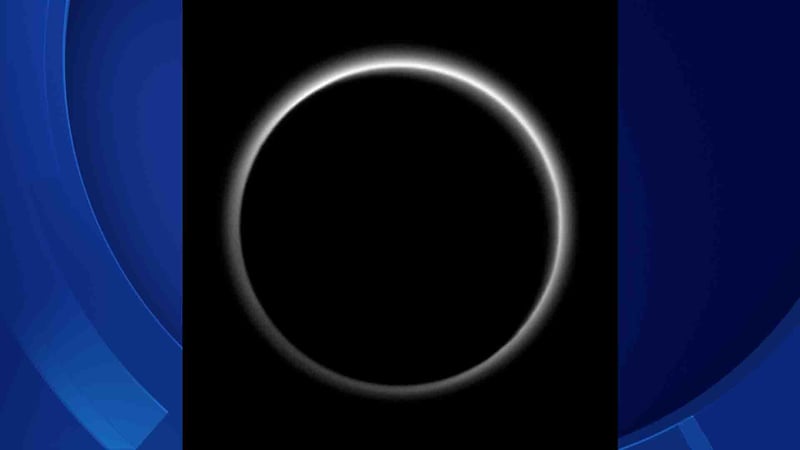 Backlit by the sun, Pluto's atmosphere rings its silhouette like a luminous halo in this image taken by NASA's New Horizons spacecraft around midnight EDT on July 15. (NASA photo)
WASHINGTON (WFSB) -
NASA continues to release new photos of Pluto.
The space agency posted a stunning nightside view of the dwarf planet.
It was taken by its New Horizons spacecraft just hours after its July 14 approach, which NASA said was the closest it ever got to Pluto.
NASA said the image reveals layers of haze that are several times higher than scientists predicted. They were as high as 80 miles above the surface.
"The hazes detected in this image are a key element in creating the complex hydrocarbon compounds that give Pluto's surface its reddish hue," said Michael Summers, a New Horizons co-investigator from George Mason University in Virginia.
For more on the New Horizons mission and its Pluto photos, check out NASA's website here.
Copyright 2015 WFSB (Meredith Corporation). All rights reserved.