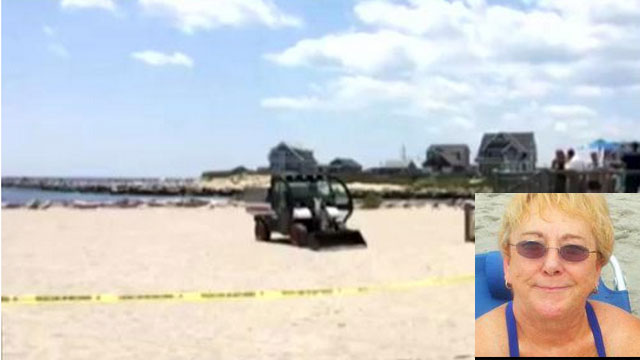 Kathleen Danise , of Waterbury, was injured after a blast caused by the combustion of hydrogen gas. (WFSB)
PROVIDENCE, RI (AP) -
Scientists say a mysterious blast on a Rhode Island beach was very likely caused by the combustion of hydrogen gas built up because of a corroded copper cable under the sand.
Rhode Island Department of Environmental Management Director Janet Coit announced the cause Friday, nearly two weeks after the blast sent a woman flying into a jetty.
Coit says scientists at the University of Rhode Island pinpointed the cause to a hydrogen blast. An abandoned copper cable that was previously used by the U.S. Coast Guard ran under the sand.
Coit says scientists took core samples of the beach sane where the incident occurred and the sand at the site of the incident had unusually high levels of hydrogen.
A Waterbury, Connecticut, woman suffered two fractured ribs and bruises in the blast.
Copyright 2015 The Associated Press. All rights reserved. This material may not be published, broadcast, rewritten or redistributed.