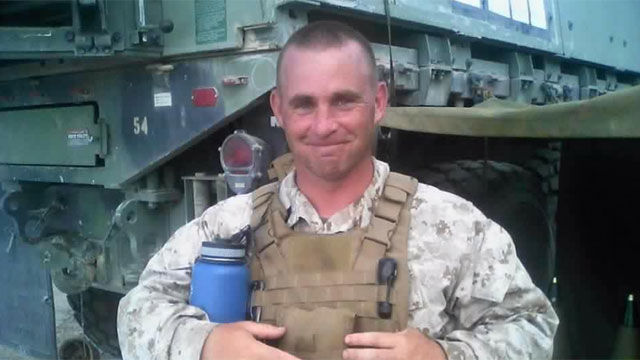 Gunnery Sgt. Thomas Sullivan was killed in
SPRINGFIELD, MA (WFSB) -
Hundreds of people are expected to attend Sunday's wake for a fallen soldier who was killed in an attack earlier this month at a Chattanooga recruitment center.
Gunnery Sgt. Thomas Sullivan was one of the four Marines killed that day when a gunman opened fire at the center in Tennessee.
Sullivan, a native of Springfield Massachusetts, returned home Friday to roads lined with those who knew him and many who didn't that wanted to thank him for his service and sacrifice.
The wake will be held at the Sampson Family Chapel of the Acres on Tinkham Road in Springfield from 1-5 p.m.
A private funeral service will happen Monday morning at the Holy Cross Church.
In lieu of flowers family is asking for donations to be made to the Soldier On Foundation.
Copyright 2015 WFSB (Meredith Corporation). All rights reserved.