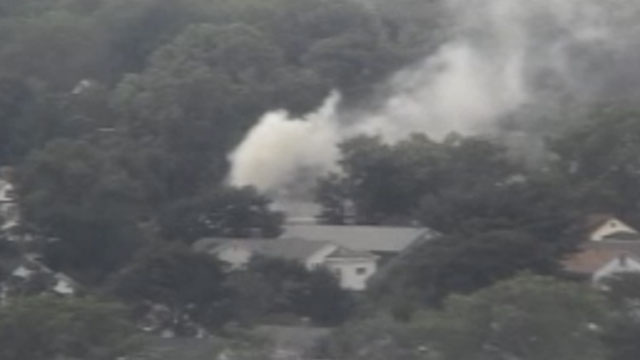 Smoke could be seen for miles after a fire in Hartford on Sunday. (WFSB)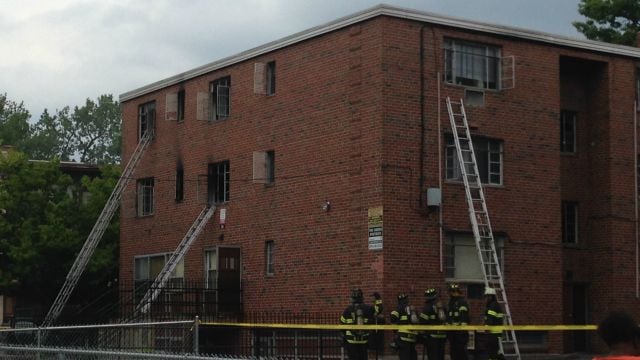 Fire reported on Vine Street in Hartford. (WFSB)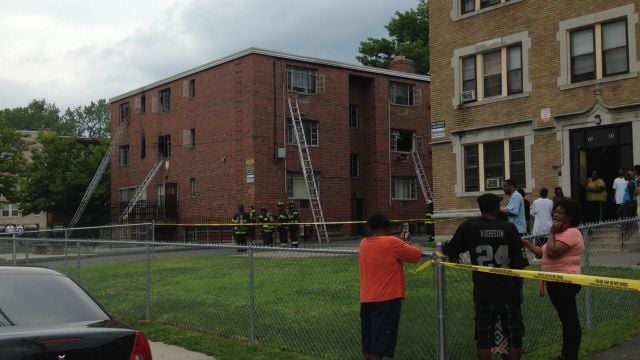 People gathered outside building on Vine Street in Hartford. (WFSB)
HARTFORD, CT (WFSB) -
Crews battled a structure fire in Hartford on Sunday afternoon.
The fire was reported at 56 Vine St. around 1:30 p.m.
When crews arrived on scene, they were met with heavy flames in a 3-story building. The building at 18 residential units that were occupied.
Two residents were sent to the hospital for evaluation. No firefighter injuries were reported.
The fire grew to 2 alarms and additional resources were sent to help the Hartford Fire Department.
The fire marshal's officer determined the cause of the fire to be accidental. They said an unattended candle started the fire.
The City of Hartford Building Department deemed the building uninhabitable. There were 25 adults and 7 children that had to be relocated by the Hartford Fire Department Special Services Unit, American Red Cross and the City of Hartford Health and Human Services Department.
Copyright 2015 WFSB (Meredith Corporation). All rights reserved.