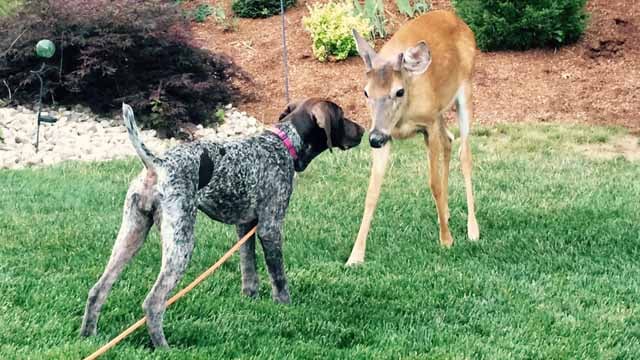 (Paul Geda photo)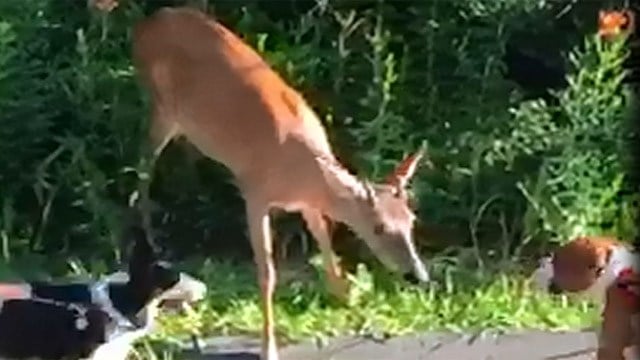 (iWitness photo)
BRISTOL, CT (WFSB) -
Neighbors in Bristol had a cuteness overload moment earlier this month.
Paul Geda said he was out on his deck having dinner with his family when it first approached. He said he thought the animal was going do join him on the deck.
He said it returned a second time during a party and was not afraid of the 18 people visiting his home. Geda said it enjoyed playing with his dog.
On a third occasion, a woman said she was out on the corner of Fleetwood Road and Maiden Lane on the morning of July 17 when perhaps the same button buck deer poked its head out of the brush.
The woman said it's rare for deer to show themselves in her neighborhood because of all of the dogs.
However, the deer showed no fear as it sniffed out a pair of pups being walked by neighbors.
The woman said the animal appeared to be very comfortable around the dogs.
Copyright 2015 WFSB (Meredith Corporation). All rights reserved.