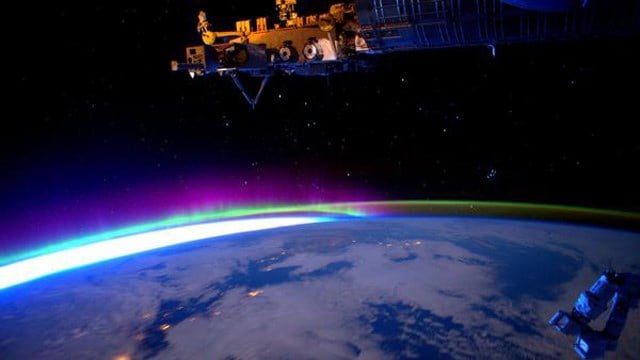 This photo was posted by astronaut Scott Kelly from the ISS. (NASA photo)
WASHINGTON (WFSB) -
Astronaut Scott Kelly posted a colorful shot of the planet on Monday morning.
"#GoodMorning #USA and #Canada!" Kelly posted to the social media website Twitter. "You were very colorful this morning. #YearInSpace."
Kelly is currently spending a year in space aboard the International Space Station with a Russian cosmonaut, according to NASA.
NASA called the mission "Expedition 43."
He launched this past spring and is expected to return in March 2016.
For more on the "One Year Crew," check out NASA's website here.
Copyright 2015 WFSB (Meredith Corporation). All rights reserved.