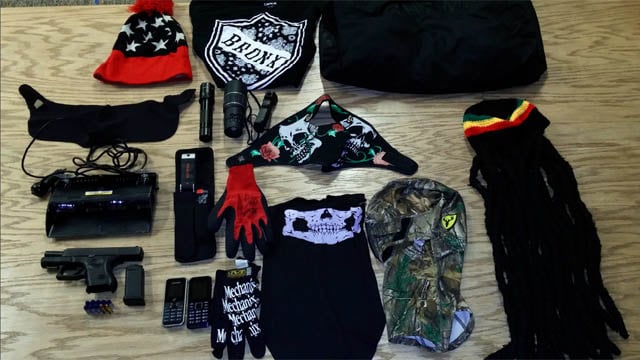 The alleged disguises discovered by Hartford police in the suspect's vehicle. (Hartford police photo)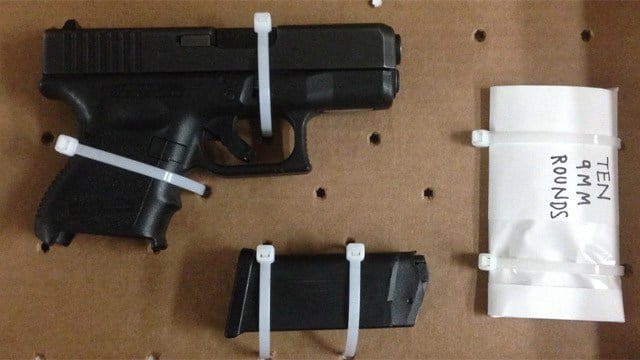 The Glock pistol confiscated by Hartford police. (Hartford police photo)
HARTFORD, CT (WFSB) -
A robbery investigation and traffic stop led police in Hartford to a treasure trove of evidence, according to police.
They said Kuwan Russ, 36, of Hartford, and his vehicle, an older model Lexus, matched descriptions following robberies across the city.
Hartford police's Shooting Task Force said it saw the vehicle and Russ driving north on Wethersfield Avenue on Saturday.
Officers said they stopped Russ and found a stolen Glock 9 mm pistol with 10 rounds.
They said they also found portable police lights, pepper spray, flashlights, a monocular and several masks and disguises.
Police said Russ is a convicted felon with a prior robbery and firearm history.
This time around, police said they charged him with having a pistol without a permit, criminal possession of a firearm, theft of a firearm, having weapons in a motor vehicle and failure to properly display registration.
Copyright 2015 WFSB (Meredith Corporation). All rights reserved.