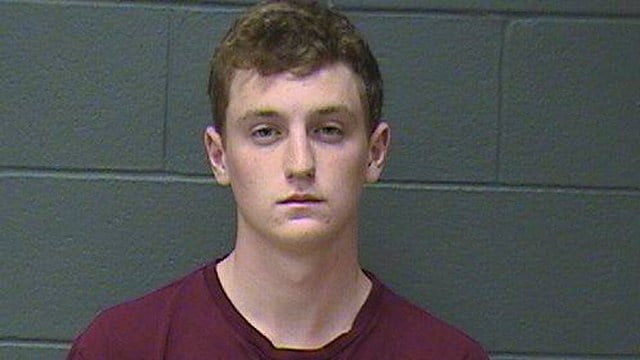 Sean Victory. (Southington police photo)
SOUTHINGTON, CT (WFSB) -
A teen from Cheshire was arrested for a burglary that took place in Southington last year.
Police said 19-year-old Sean Victory turned himself in after learning there was a warrant out for his arrest.
They said the warrant stemmed from a burglary that took place at the Rock and Smoke Shop on Queen Street in Southington on March 31, 2014.
Investigators said the suspect forced his way inside by breaking a plate glass window with a blunt object.
They said Victory snatched a number of glass smoking pipes.
He was linked to the crime through DNA evidence.
Victory was charged with third-degree burglary, third-degree larceny, first-degree criminal mischief and possession of burglar's tools.
He was released on a $5,000 bond and given a court date of Aug. 3.
Copyright 2015 WFSB (Meredith Corporation). All rights reserved.