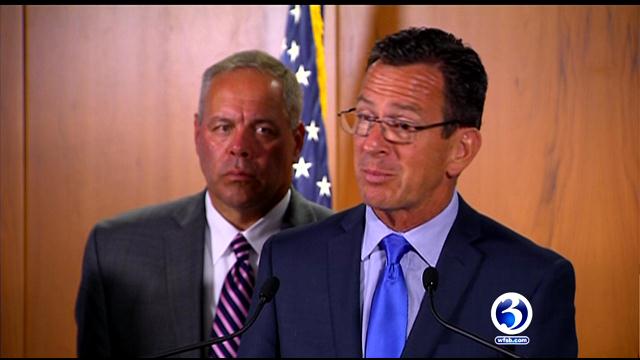 HARTFORD, CT (WFSB) -
The governor walked in the beat in Hartford on Wednesday in the wake of the city's violence.
Gov. Dannel Malloy also held a community discussion about crime and talked to business owners in the city.
"I think we're trying to make people understand how invested we are in turning the situation around," Malloy said.
He dropped in to Pro Style Barber Shop located in the city's north end neighborhood, and owner Alrick Golding said the visit meant a lot.
"To have the governor here is a pleasure I look up a lot to it he needs to see what needs to get done not like hearing it but seeing it," Golding said.
Hartford recently recorded its 19th homicide of the year, tying the number for all of 2014.
Earlier on Wednesday afternoon, Malloy met with community leaders to discuss what is causing the spike and how to hopefully end it.
"We need support in the community we need help from the community we also need people to understand that we're in the process of changing things," Malloy said.
Mayor Pedro Segarra reached out to the state to seek help in combating the crime.
Copyright 2015 WFSB (Meredith Corporation). All rights reserved.