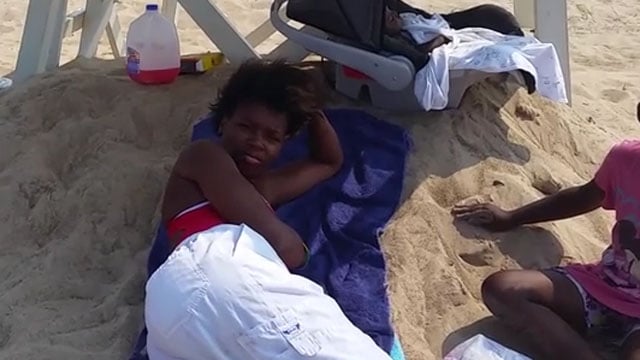 (YouTube photo)
GARY, IN (WFSB) -
A lifeguard caught sleeping on the job has been fired.
CBS Chicago reported the dismissal on Tuesday after a YouTube video went viral.
The video appears to show a lifeguard lying on a towel under her chair at Marquette Park Beach in Gary, IN.
A man who identified himself as a former lifeguard was the person behind the camera.
He asked the woman why she was lying down on the job and why she brought her daughter to work.
He told her that she couldn't possibly see everybody from her vantage point and that she was actually posing the hazard.
He ended the video by informing the woman that he was reporting her.
Mobile users can watch the video here.
Copyright 2015 WFSB (Meredith Corporation). All rights reserved.