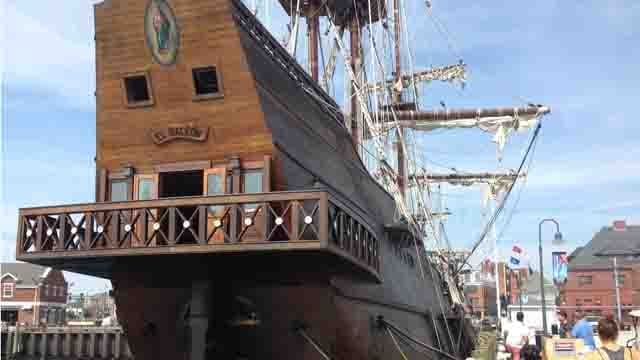 Spanish replica ship pulls into New London port (WFSB)
NEW LONDON, CT (WFSB) -
In New London on Wednesday, a 170-foot authentic wooden replica of a Spanish Galleon ship pulled into port for a visit.
"El Galeon" opens on Wednesday night for public tours, and will be open tomorrow through Monday from 10 a.m. to 6 p.m.
The 495 ton vessel, which is docked at City Pier, will head back to Spain.
Copyright 2015 WFSB (Meredith Corporation). All rights reserved.