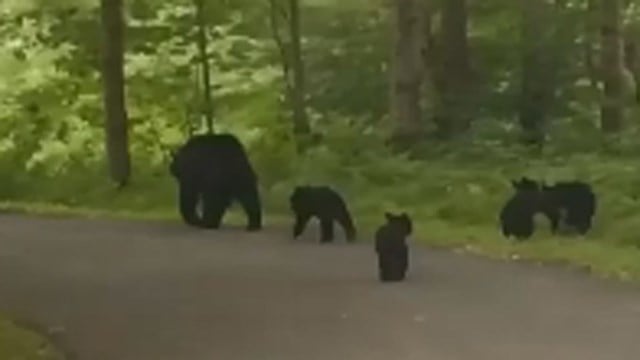 GRANBY, CT (WFSB) -
An Eyewitness News viewer captured a family moment on camera this week.
Rosalie Wetzel emailed in a video showing a family of black bears in North Granby scaling a tree then scampering into the woods.
The mother and siblings, however, appear to take off without someone.
A lone young bear straggler can be seen at the end of the video chasing after his family in an effort to catch up.
Send your iWitness wildlife video and photos to iWitness@wfsb.com.
Copyright 2015 WFSB (Meredith Corporation). All rights reserved.