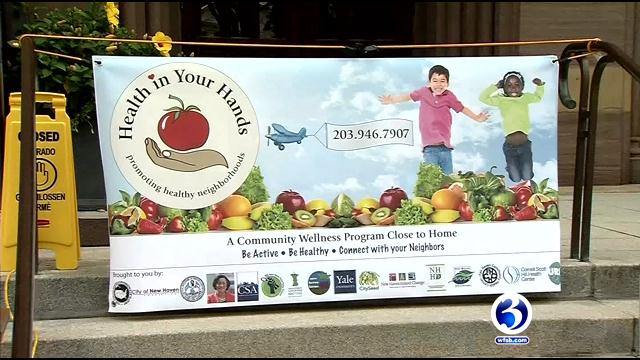 Health in Your Hands program was started in New Haven on Wednesday. (WFSB)
NEW HAVEN, CT (WFSB) -
The Elm City is taking aim at childhood obesity.
New Haven kicked off Health in Your Hands, which is a community wellness program aimed to help Fair Haven and Hill neighborhoods.
The focus is more than 200 children and their families.
"Not just giving them a pamphlet, but making it engaging, making it fun," New Haven Health Director Bryon Kennedy said. "Because when you have that going on is when you're going to have more of an impact. That's when it's going to stick and that's when it's going to be more sustainable."
In February, New Haven won first prize in the nationwide childhood obesity awards sponsored by the US Conference of Mayors. That grant is funding this program.
Copyright 2015 WFSB (Meredith Corporation). All rights reserved.