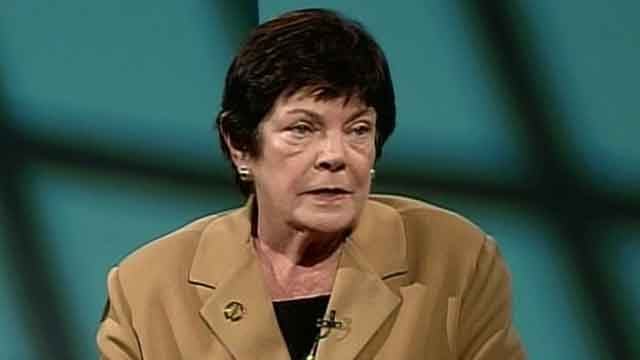 Sen. Eileen Daily (WFSB)
HARTFORD, CT (AP) -
Connecticut officials are mourning the death of former veteran state Sen. Eileen Daily, recalling her sense of humor, forthrightness, brevity and advocacy for her constituents.
Gov. Dannel P. Malloy on Thursday called the Westbrook Democrat "one of the toughest elected officials in the state," but said her "jovial disposition" made people around her feel at ease.
Daily died Wednesday. She was 72.
Daily served nearly 20 years in the General Assembly, including as co-chairman of the powerful Finance Revenue and Bonding Committee. She retired in 2012, saying public office had become physically demanding since being diagnosed with cancer.
Daily represented Chester, Clinton, Colchester, Deep River, East Haddam, East Hampton, Essex, Haddam, Lyme, Old Saybrook, Portland and Westbrook.
She was also a former Westbrook first selectman and school board member.
Copyright 2015 The Associated Press. All rights reserved. This material may not be published, broadcast, rewritten or redistributed.