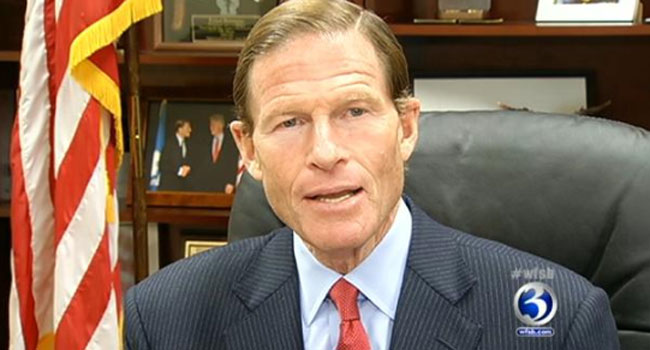 Sen. Richard Blumenthal (WFSB)
NEW HAVEN, CT (WFSB) -
New legislation meant to combat homelessness in veterans is expected to be announced on Friday.
Sen. Richard Blumenthal planned a news conference at 1 p.m. at the Harkness House in New Haven.
Blumenthal said the Veteran Housing Stability Act of 2015 will modernize and strengthen existing housing programs for homeless and at-risk veterans.
He said it will increase access to safe, affordable and permanent housing options through the Department of Veteran's Affairs.
Blumenthal commented on the severity of homelessness in America and stated that 49,000 veterans are homeless across the country.
"It reflects a failure to keep faith that this legislation will help correct," Blumenthal said. "We cannot allow another veteran to slip through the cracks. We must give communities the flexibility and tools they need to create housing systems that can maximize existing resources collaboratively in order to identify and sustain appropriate housing placements for vulnerable veterans."
Copyright 2015 WFSB (Meredith Corporation). All rights reserved.