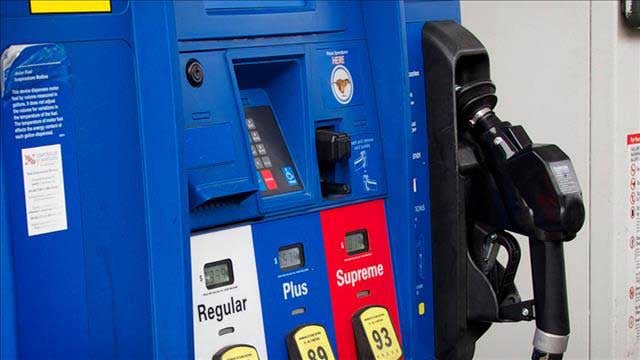 (MGN Online)
HARTFORD, CT (WFSB) -
Gas prices have declined to the lowest they've been on a July 31 date in six years.
AAA said as of Friday, the average price for a gallon of unleaded gas in Connecticut was $2.83.
The auto club said that the price is more than a dollar below what it was on July 31 the year before. Back then, it was closer to $4.00.
AAA said prices in the state have been steadily declining since July 15. It also said the drop is expected to accelerate.
It said the reason for the fastest fall since January is cheaper crude oil costs and resolutions to some refinery issues.
Nationally, the average price for a gallon of regular has dropped 11 cents per gallon over the course of the last 16 days.
The national average for a gallon of regular is $2.66, which is also the lowest since 2009.
For more on gas prices, check out AAA's Fuel Gauge Report website here.
Copyright 2015 WFSB (Meredith Corporation). All rights reserved.