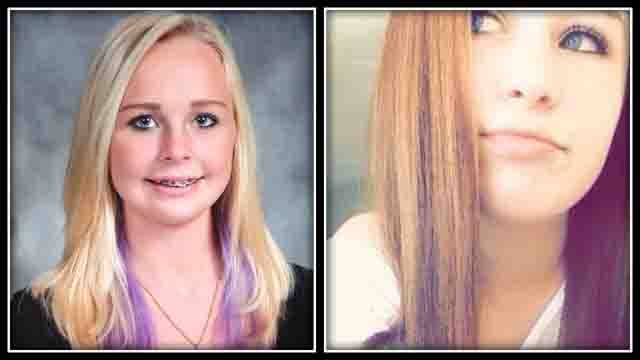 16-year-old Annmarie "Annie" Olender and 14-year-old Olivia Fusco were killed in a crash on I-84 in Southington Tuesday (submitted)
PLANTSVILLE, CT (WFSB) -
Funeral arrangements have been set for two teenagers from Southington who died in a crash earlier this week.
The family of 14-year-old Olivia Fusco said she will be laid to rest on Saturday.
Her funeral is set for 10 a.m. at Mary Our Queen Church in Plantsville.
Calling ours for 16-year-old Annie Olender are set for Sunday from 3 p.m. to 7 p.m. at the Plantsville Funeral Home.
Annie's funeral is scheduled for Monday morning at St. Thomas Church.
Police said the pair died after Olender's car flipped over on Interstate-84.
Investigators said that the airbags did not deploy during the crash.
They also said Olender only had a learner's permit and was not licensed to drive.
Copyright 2015 WFSB (Meredith Corporation). All rights reserved.