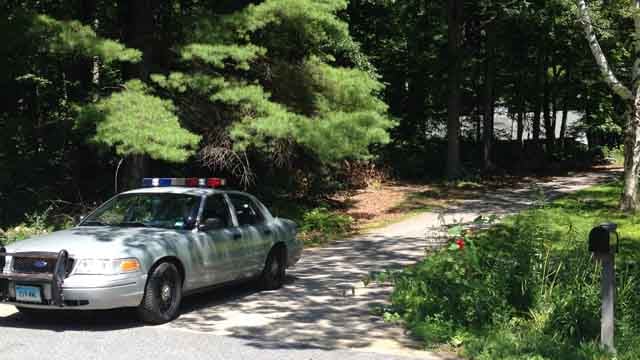 State Police investigating shooting in Goshen (WFSB)
GOSHEN, CT (WFSB) -
Connecticut State Police arrested a 17-year-old in connection to a shooting that occurred early Sunday morning in Goshen.
Police said they were called to Bartholomew Hill Road around 2:30 a.m. after reports of a disturbance and shots being fired.
Troopers found a man, identified as 27-year-old Alfredo Castillo of Torrington, suffering from a gunshot wound at that scene. He was flown by Life Star helicopter to Hartford Hospital for treatment. His injuries were non-life threatening.
Troopers secured the scene and used K-9s to search for any additional victims, none were found.
According to state police, at the conclusion of the investigation, detectives applied for, and were granted, an arrest warrant for a 17-year-old juvenile male.
He was charged with first degree assault, criminal possession of a firearm, tampering with evidence and interfering with police.
The juvenile was taken into custody and brought to Troop L to be processed. He was then brought to the Bridgeport Juvenile Detention Center where he is being held until his court day on Monday.
Copyright 2015 WFSB (Meredith Corporation). All rights reserved.