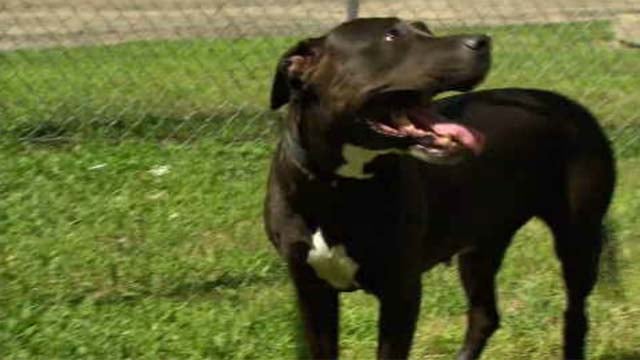 Dog abandoned and tied to tree in East Windsor (WFSB)
EAST WINDSOR, CT (WFSB) -
Man's best friend was left abandoned and tied to a tree and now East Windsor police are looking to find the dog a new home.
Tessie was found abandoned 10 days ago and was left tied to a tree on South Water Street with nothing but a bag of food.
"I can't imagine it. My son adopted a dog through a shelter and he's the sweetest dog and we all love him so much," said Pat Howard of East Windsor.
Thanks to a Good Samaritan, she is now in good hands and is waiting to be adopted.
Tessie is between 3 and 4 years old and is a female pit bull and lab mix. She is temporarily staying at the East Windsor Animal Shelter and officers described her as being sweet, obedient and easy-going.
"She's very mild. She's laid back. She'll sit when you tell her to sit...she'll give you a paw. She's a very calm dog," said Jim Hendsey, East Windsor's animal control officer.
Tessie can be adopted for $50.
To adopt Tessie, call East Windsor police at (860) 292-8240.
Copyright 2015 WFSB (Meredith Corporation). All rights reserved.