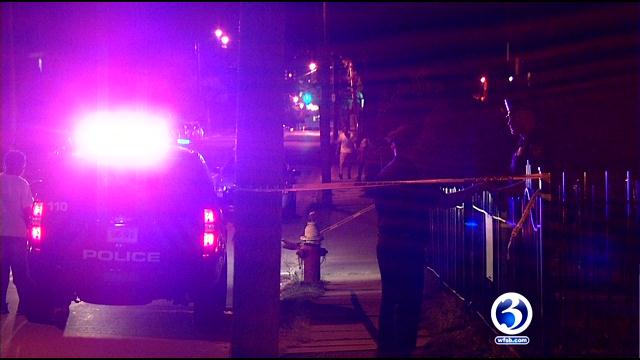 Police said a 39-year-old man was stabbed multiple times on Monday night. (WFSB)
HARTFORD, CT (WFSB) -
A 39-year-old man is in stable condition after police said he was stabbed multiple times inside a Hartford apartment on Monday night.
Officers were called to a reported stabbing to 100 block of Collins Street just after 10 p.m. Upon arrival, Officers found large amount of blood outside and in the hallway.
A short time later, police found an unidentified man suffering from eight stab wounds to neck, head and upper back and arms
The man was rushed to St. Francis Hospital where he was in critical condition, but police said he has since been upgraded to "serious, stable condition" on Tuesday morning.
Officers arrested 32-year-old Carlos Santiago, who was covered with blood, running from scene. Santiago was charged with attempted murder and first-degree assault.
Copyright 2015 WFSB (Meredith Corporation). All rights reserved.