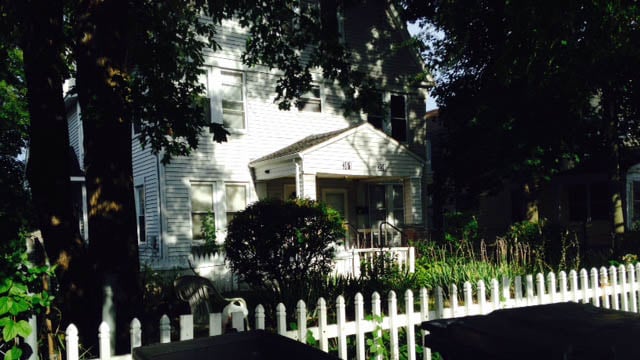 A man was reportedly shot multiple times on Hillside Avenue. (WFSB photo)
HARTFORD, CT (WFSB) -
Police are looking for two suspects after a 33-year-old man was shot multiple time in Hartford on Tuesday morning.
The shooting was reported in the area of 361 Hillside Ave. around 5:15 a.m.
Police said a person walking was confronted by two people. The two demanded money and when the victim refused, one of the suspects fired several shots.
Police said the unidentified man was shot in the legs and lower torso.
The man was rushed to Hartford Hospital with non-life-threatening injuries. He was in stable condition, police said.
The incident was enough to rattle those living in the neighborhood. A number of neighbors said the gunshots woke them up.
"It frightens us because we sit on our patio every afternoon [and] morning and we waive at most people who go by," said Helen Williams, a neighbor. "Now we'll be a little more concerned about who is going up and down this street."
Hartford Police Department Major Crimes Unit is investigating the shooting. No arrests have been made in the shooting.
Anyone with any information about the shootings is asked to call Hartford Crime Stoppers at 860-722-TIPS or by texting TIP711 (24637).
Copyright 2015 WFSB (Meredith Corporation). All rights reserved.