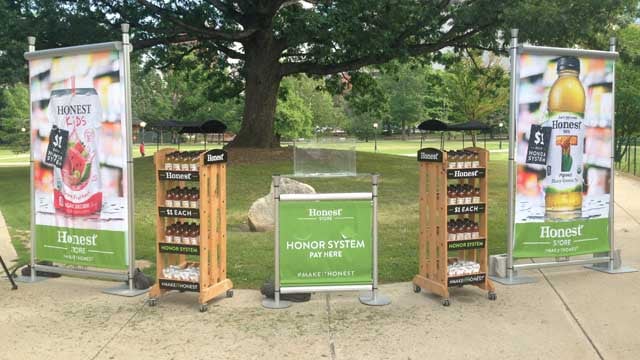 (WFSB photo)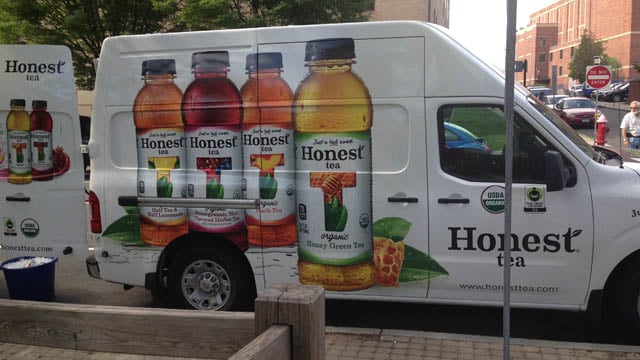 (WFSB photo)
HARTFORD, CT (WFSB) -
Hartford's honesty is being put to the test. Honestly.
HONEST Tea, a beverage company, said it conducted an annual social media experiment to see how honest people were when no one appeared to be looking.
Unmanned kiosks stocked with drinks were offered for $1 on the honor system at a number of locations in the capital city.
Information about the number of people who pay will be released after the experiment is completed around the rest of the country. It will be added to the National Honesty Index, which will show which cities and citizens are the most honest.
Last year, the company said that people in Manchester were 99 percent honest. It found that overall, 95 percent of people were honest.
Honolulu recorded 100 percent honesty.
Minneapolis and Providence tied for last with 80 percent.
The results for 2015 will be released Aug. 25.
Copyright 2015 WFSB (Meredith Corporation). All rights reserved.