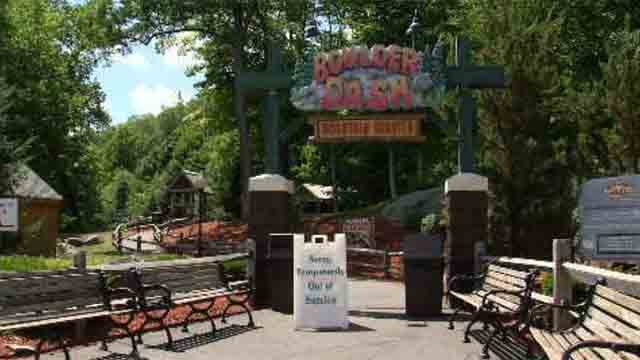 Lightning strikes Lake Compounce rollercoaster (WFSB)
BRISTOL, CT (WFSB) -
Fans of a popular roller coaster at Lake Compounce are out of luck, at least for now.
Boulder Dash is out of commission after lightning from a storm late last week hit it.
The wooden roller coaster remains closed for repairs after lightning sizzled some of the electronics.
Repair crews have been working to get the longest, fastest wooden coaster on the East Coast back up and running.
"In order to repair Boulder Dash, we're in the testing phase, they're doing a lot of testing, trouble shooting, just to get to the bottom of what the problem is and we're anticipating that the ride can be re-opened in the very near future," said Lake Compounce spokesperson Sara Frias.
Park officials said nobody was on the coaster when the lightning struck.
Copyright 2015 WFSB (Meredith Corporation). All rights reserved.