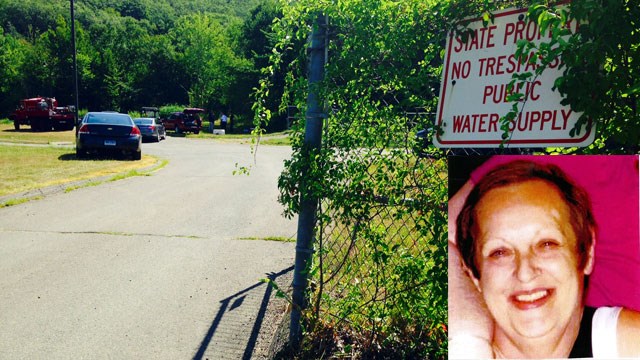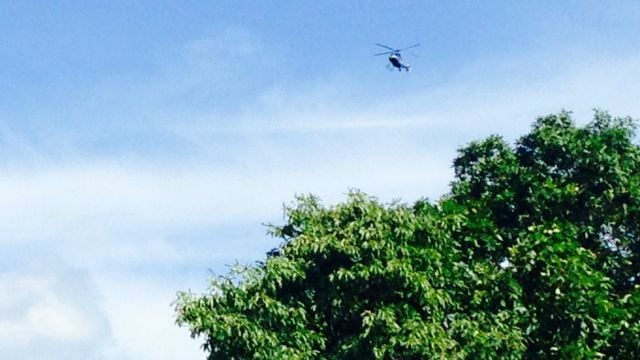 CT State Police assisting in the search. (WFSB)
MIDDLETOWN, CT (WFSB) -
Police are searching for a missing 57-year-old woman in Middletown on Thursday morning.
Officers are searching the areas of Silver Street, Cedar Lane and Reservoir Road for Nina Coe.
"We just need to rule it out and see if she is here and if this is an area where she may have walked to or hiked," said Middletown Police Lt. Heather Desmond. "It's a very large area to cover. It's heavily wooded and it makes the search more thorough and helps us look through the area more quickly."
Coe is described at a white female with brown hair and blue eyes. She is 5'2" and weighs about 130 pounds.
There were no clothing descriptions available for when Coe went missing. She wears glasses, has a tattoo on on leg and a scar on the right side of her neck.
State Police along with K9 units are assisting in the search. Police also have teams of Cadaver Canines and the helicopter a search of the Connecticut River on Thursday. If the search ends with negative results, police are expected to resume it on Friday.
Police said they have a list of where Coe could be or may have visited however they won't share those locations. Police also said they have searched other towns, but this is the first time they have used police dogs.
Coe's family held a press conference last week on her disappearance. They also held a vigil on Wednesday night.
Stay with Eyewitness News for updates on this story.
Copyright 2015 WFSB (Meredith Corporation). All rights reserved.