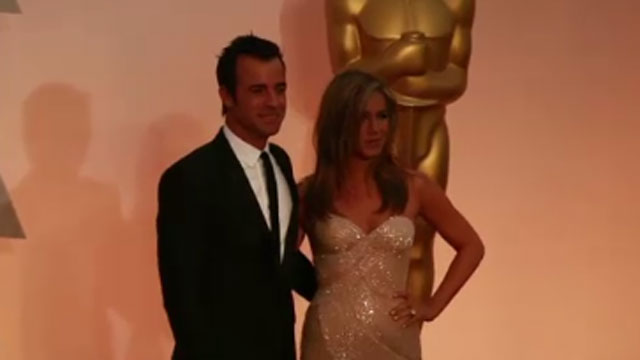 Jennifer Aniston and Justin Theroux are married, according to People Magazine. (CNN)
(CNN) -
Sources confirm to People Magazine that Jennifer Aniston and Justin Theroux are officially married.
People Magazine said the couple exchanged vows in front of more than 70 family members and friends at their Bel Air California home.
Reps for the couple have not commented.
45-year-old Aniston and 43-year-old Theroux got engaged in August 2012 after more than a year of dating.
They first met on the set of Tropic Thunder in Hawaii in 2008.
TM & © 2015 Cable News Network, Inc., a Time Warner Company. All rights reserved.