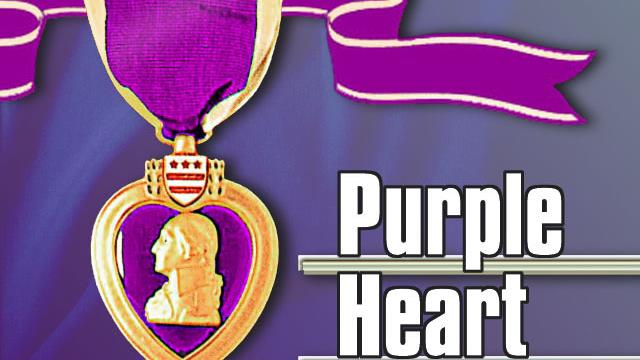 (MGN photo)
WASHINGTON (WFSB) -
It's considered one of the first official military combat badges of the U.S. military and its recipients were honored on Friday.
Aug. 7 is Purple Heart Day.
The award can be traced back to Gen. George Washington.
According to History.com, Washington created the badge in 1782 while commander in chief of the Continental Army.
It included a purple, heart-shaped piece of silk edged with silver and the word "merit" stitched across the face.
The award was originally presented to soldiers for any "meritorious action."
The names of anyone who received it was inscribed in a "Book of Merit," which was largely forgotten until 1927 when Gen. Charles P. Summerall attempted to revive it.
Gen. Douglas MacArthur had more success. In 1932, on Washington's 200th birthday, the U.S. War Department created the "Order of the Purple Heart."
For more on the Purple Heart, check out its website here.
Copyright 2015 WFSB (Meredith Corporation). All rights reserved.