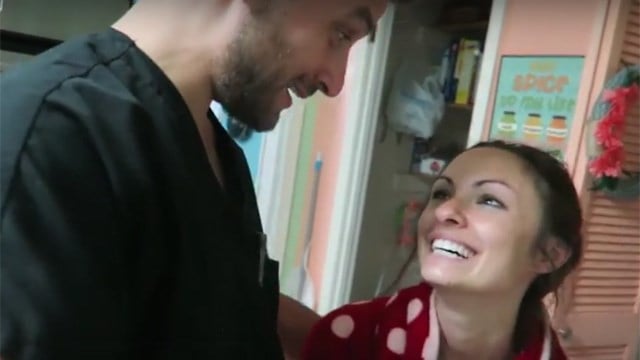 (YouTube photo)
TERRELL, TX (WFSB) -
It's a role reversal that's sending waves and chills across the internet.
Claiming to be the first time ever, YouTube user Sam announced to his wife Nia that the couple was pregnant.
Sam and Nia of Terrell, TX have a popular YouTube channel where they catalog their lives for the world.
Sam said in video post dated Aug. 5 that his wife told him she was two weeks late.
Knowing that she was afraid of waking up their other children at night by flushing the toilet, Sam said he retrieved a "specimen" that he applied to a home pregnancy test. He recorded the result.
Then, he wrestled with how to announce it to Nia and the rest of his family.
Check out their reactions here.
Copyright 2015 WFSB (Meredith Corporation). All rights reserved.