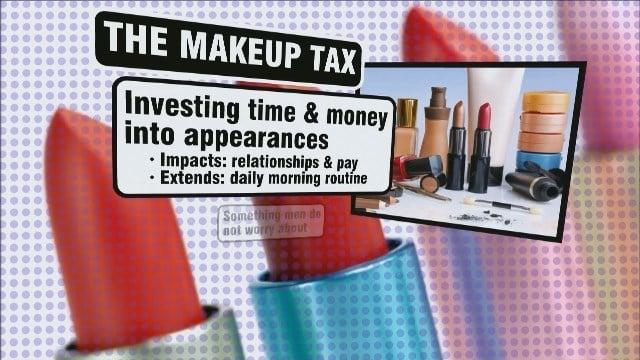 (CBS NEWS) -
In the 60-billion dollar a year beauty industry, a woman spends an average of $15,000 on cosmetics in her lifetime.
On Friday morning, one of the most popular articles on The Atlantic's website called "The Makeup Tax" argued that women have to spend more time and money on their appearance in order to compete with men. Olga Khazan wrote that women who wear cosmetics are not only found to be more attractive, but research showed it also impacted their relationships and paychecks.
But it comes at a steep cost.
Khazan joined the CBS This Morning team on Friday to discuss the piece.
© 2015 CBS Interactive Inc. All Rights Reserved.