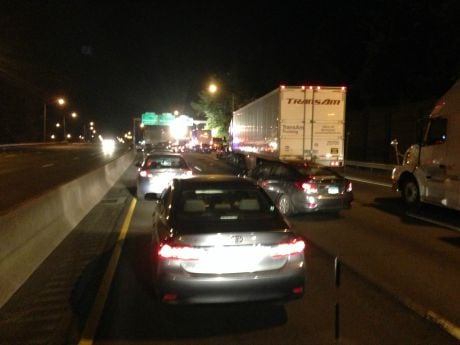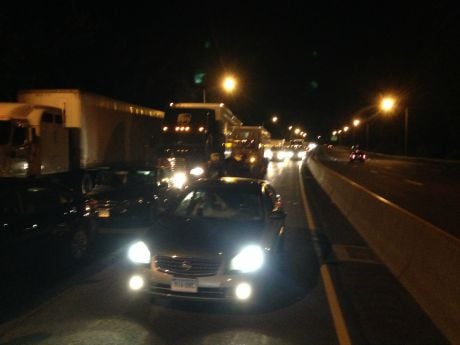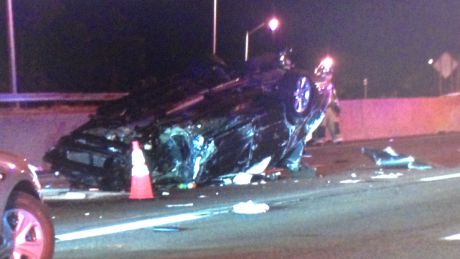 WETHERSFIELD, CT (WFSB) -
One man suffered "serious injuries" after a two-vehicle crash involving tractor-trailer on Interstate 91 in Wethersfield early Saturday morning.
A 2006 Mack Truck was being driven by 44-year-old Hillsborough, NJ resident Daniel Mulrine and a 2008 Nissan Maxima being operated by 39-year-old Hartford resident Kevin Russell were driving on the southbound side of I-91 near exit 26 around 3:30 a.m.
Police said the Maxima "drifted or began to change lanes into the center lane" and struck the left-side rear tires of the tractor-trailer.
The Maxima went "airborne" and police said hit the left side of the vehicle's cab. The Maxima "rolled over several times."
Russell, who was the sole occupant, was rushed to Hartford Hospital with "serious injuries." There is no word on the drivers' conditions.
Interstate 91 southbound was closed between exits 26 and 25S for almost 4 hours as police worked to investigate and remove the wreckage from the highway. The I-91 reopened around 7:30 a.m.
The cause of the crash remains under investigation.
Copyright 2015 WFSB (Meredith Corporation). All rights reserved.