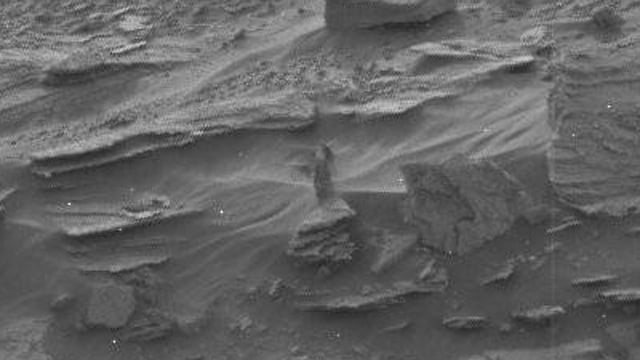 (NASA.gov photo)
WASHINGTON (WFSB) -
One of the latest images making the rounds across the internet was strangely born out of scientific discovery.
NASA's Curiosity Rover sent back an image from Mars that appears to show a ghost-like woman walking on ledge.
A website called UFO Sightings Daily first drew attention to the image last month.
One of the site's authors said it looked like a woman who was partly cloaked.
Here's what else it has to say about the mysterious image.
To see the full resolution image, it can be found on NASA's website here.
Copyright 2015 WFSB (Meredith Corporation). All rights reserved.