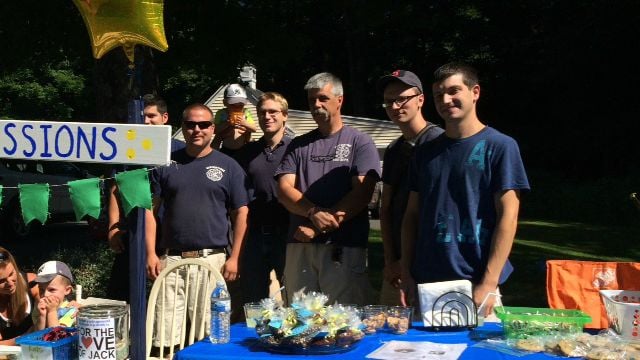 The New Hartford firemen visited the Baba boys' lemonade stand. (Chelsea Richard)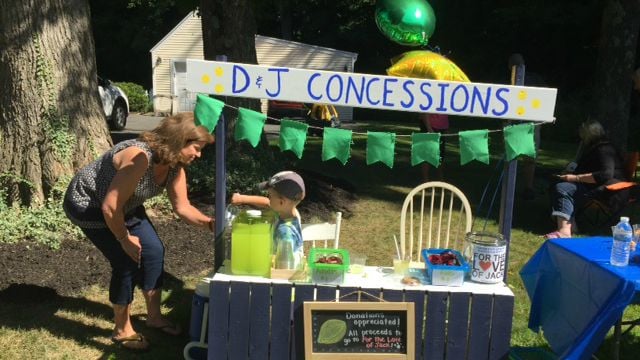 People visiting the Baba boys' lemonade stand. (Chelsea Richard)
NEW HARTFORD,CT (WFSB) -
Two children took all the proceeds from their lemonade stand in New Hartford to help animals.
The two boys, Derek and Jack Baba, and their family have always had "a deep appreciation and respect for animals," according to their mother Stephanie Baba.
With their love of animals and want to give back to the community, the boys created a lemonade stand with the proceeds going to the Animal Welfare Fund.
After working at their lemonade stand, the Baba boys raised $300 and donated the money to the Animal Welfare Fund called For the Love of Jack.
The New Hartford firemen even donated to the cause.
"I am so proud and so thankful we live in such a wonderful community," Stephanie Baba said.
A friend of the family Chelsea Richard sent in photos of the boys' work to show our viewers.
To learn more about For the Love of Jack, click here.
Copyright 2015 WFSB (Meredith Corporation). All rights reserved.