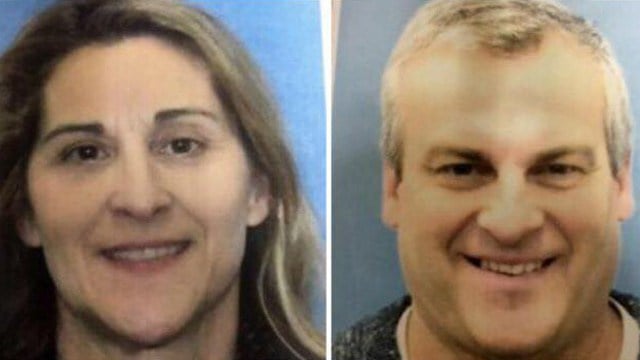 Jeannette and Jeffrey Navin. (Weston police photo)
EASTON, CT (WFSB) -
A couple who recently moved to Easton was reported missing earlier this month and now their family is hoping the public can help find them.
Jeannette Navin, 55, and 56-year-old Jeffrey Navin were last seen by family members on Aug. 4, according to police.
"The family is looking for help, and we are reaching out to as many resources as we can and doing our due diligence to find them," said Chief Tim Shaw, Easton Police Department.
Information about the case was recently posted to the Weston Police Department's Facebook page.
Shaw said the Navins recently moved into a home on Staples Road.
Police said a vehicle belonging to the couple was discovered by state police on Aug. 9 in Westport just off exit 42 of the Merritt Parkway.
Easton police said they are working with other agencies to find them.
They worked throughout the past weekend, but came up with nothing.
Anyone with information about the Navins was asked to call the Easton police at 203-268-4111.
Copyright 2015 WFSB (Meredith Corporation). All rights reserved.