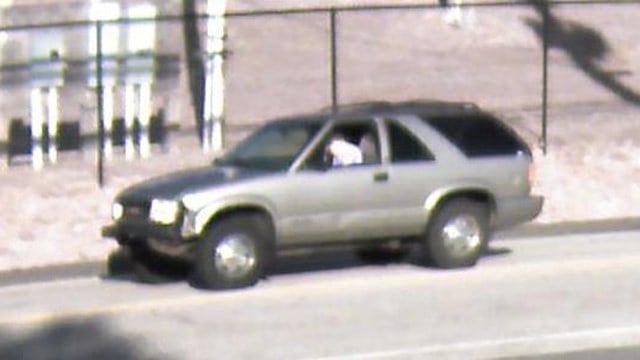 (State police photo)
LYME, CT (WFSB) -
A robbery at a convenience store in Lyme has state police seeking the public's help.
They released a surveillance photo of an SUV that may have been driven by a suspect who struck the Reynold's General Store on Hamburg Road in Lyme.
The incident happened on Monday just before 6:30 p.m.
Troopers said the suspect showed a firearm.
He was described as standing 5'11" and having a lean build with no facial hair. He wore dark-rimmed glasses, a dark-colored baseball cap and a blue possibly denim-like t-shirt. The suspect may have also been wearing shorts.
He was seen heading north on Route 156 in a late 1990s GMC Jimmy.
Anyone with information is asked to call state police in Westbrook at 860-399-2100.
All calls will be confidential.
Copyright 2015 WFSB (Meredith Corporation). All rights reserved.