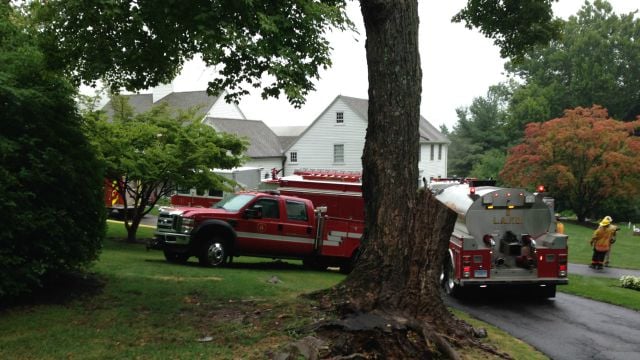 Firefighters were called to a house fire on Brae Burnie Lane in Bloomfield. (WFSB)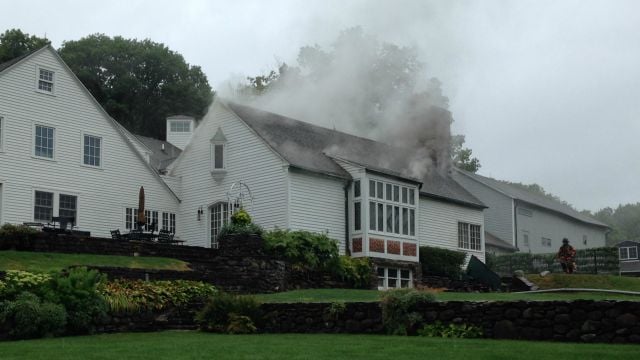 There were no reported injuries after a fire on Brae Burnie Lane in Bloomfield on Tuesday. (WFSB)
BLOOMFIELD, CT (WFSB) -
Firefighters battled two structure fires in Bloomfield on Tuesday morning.
The fire was reported at 30 Brae Burnie Ln. around 10 a.m.
A person staying in a guest home on that property noticed smoke coming from the main house and called 9-1-1.
Firefighters told Eyewitness News the cathedral ceiling made it difficult to fight. But, as of noon, the fire was almost out.
There were no reported injuries
It's unclear how much damage the home sustained.
The cause remains under investigation.
A second fire was reported on Banfield Lane a short time later. Authorities said it was a basement fire and authorities said no serious damage or injuries were reported.
Multiple departments responded to help Bloomfield firefighters with station coverage and battle the two fires.
Copyright 2015 WFSB (Meredith Corporation). All rights reserved.