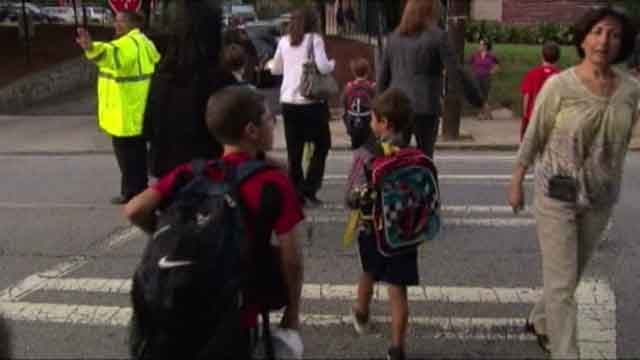 Doctors suggest students should use an abdominal strap to avoid chronic back pain and injuries. (CNN)
(CNN) -
The back-to-school shopping frenzy has begun, and health experts are reminding parents that "big backpacks" can mean big problems for children.
Doctors suggest students should use an abdominal strap to avoid chronic back pain and injuries.
The strap can help distribute the load more evenly.
Doctors also said it is important to not overload backpacks, and added that they should not weigh more than 10 to 15 percent of the student's body weight.
Copyright 2015 WFSB (Meredith Corporation). All rights reserved.