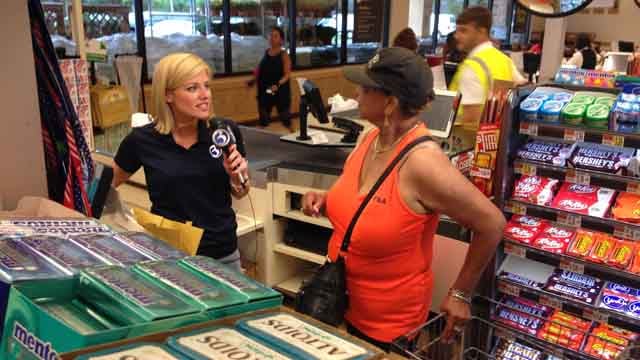 (WFSB photo)
NAUGATUCK, CT (WFSB) -
The Channel 3 Liberty Bank SurPRIZE Squad conjured up a hefty grocery list this week.
It took over the Big Y World Class Market in Naugatuck armed with gift cards and a motorized scooter.
The only thing customers saw, however, was a news crew appear to be having fun.
Many said they were not expecting a little help with their bills. The squad managed to be at the right place at the right time.
Ellie Sorenson said she was literally down to her last dollar.
"I was thinking I was going to walk out with a quarter chicken legs and that was going to be it," she said. "This is way more than I expected. I expect good service which I usually get, but not this. This is really special. Thank you."
To see more from the Channel 3 Liberty Bank SurPRIZE Squad, or to nominate a potential winner, click here and fill out the form on the right side of the webpage.
Copyright 2015 WFSB (Meredith Corporation). All rights reserved.