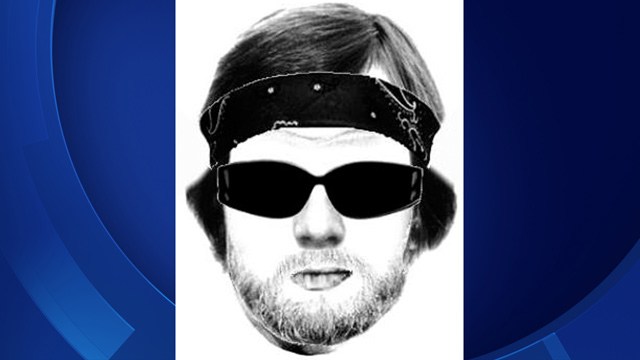 (State police photo)
THOMPSON, CT (WFSB) -
Investigators are hoping the public can help identify an armed robbery suspect.
State police released a sketch of a man they said robbed the Route 131 Convenience Store on Quinnebaug Road in Thompson. It happened Aug. 9 around 5:45 p.m.
Troopers said they learned that the suspect used a pink object to spay a mace-type chemical in the face area of the clerk. It caused pain and temporary blindness.
He took an undisclosed amount of money from the register before fleeing, state police said.
The suspect was described as a man between 35 and 45 years old. He was short in height and weighed between 150 and 175 pounds.
He wore a navy blue t-shirt, tan-colored pants or shorts, sunglasses and a red and white bandana.
Anyone with information was asked to call state police at 860-779-4976.
Copyright 2015 WFSB (Meredith Corporation). All rights reserved.