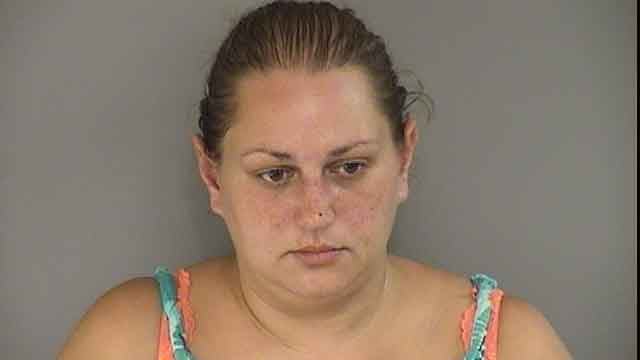 Lea Miceli (Middletown Police)
MIDDLETOWN, CT (WFSB) -
A Middletown mother who is accused of allegedly passing out drunk and letting her children wander out of the house was arrested again.
Police said 34-year-old Lea Miceli's two toddlers were found running around outside of her home while she was sleeping. They had to wake her up by hitting her foot.
Police said the home was also unsafe for children, having exposed electrical wires, a wood stove that wasn't properly installed, and front door locks that a child could reach.
There was no other adult at home at the time. The children were 2 and 4 years old.
They said an officer had to wake her up after showing up to the home. They said she seemed confused and sluggish.
Police said the door was wide open and the first floor bedroom window was open with no screen.
She was arrested in June for a similar situation. She was also investigated twice in the past year, in early October and in April. She was convicted of larceny and drug charges in the past.
Representatives from the Department of Children and Families said they couldn't talk about the specific case but said they don't take removing children from a home lightly and will consider removing a child if he or she is in imminent danger.
Copyright 2015 WFSB (Meredith Corporation). All rights reserved.