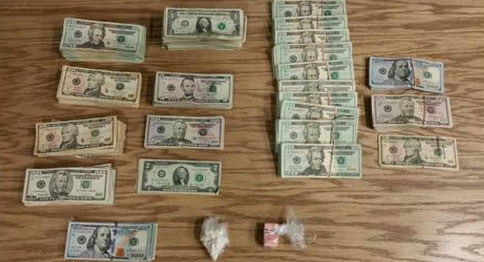 More than $23,000 seized by police. (Hartford Police Department)
HARTFORD, CT (WFSB) -
Four people were arrested in Hartford after police discovered 50 bags of packaged heroin and one ounce of crack cocaine.
Officers were conducting surveillance in the Broad Street area when they detected activity consistent with street drug dealing. Upon pulling over a car that was leaving the scene, officers found $15,000 worth of suspected drug proceeds.
As officers approached the home on Broad Street, two suspects fled into the house and attempted to flush narcotics down the toilet.
When Hartford Police, along with the Department of Homeland Security entered the home, they found crack cocaine, heroin and $23,758 of suspected drug funds.
Elias Guzman, Raefael Soto, Freddy Ocasio and Ronald Johnson were all arrested on various charges, associated with the drug dealing operation.
Copyright 2015 WFSB (Meredith Corporation). All rights reserved.