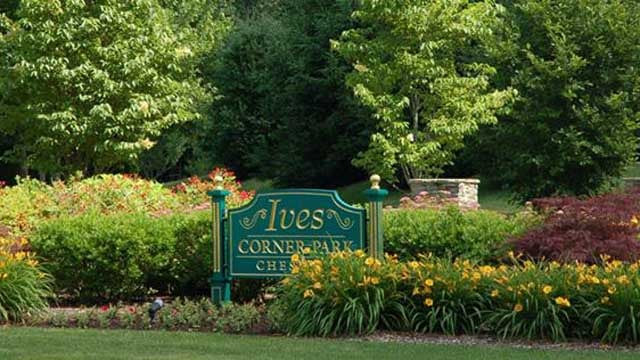 Cheshire, and its Ives Corner Park, were named one of the top 50 best places to live by TIME Money. (Facebook photo)
SIMSBURY, CT (WFSB) -
TIME Money released its 2015 list of the best places in the country to live.
Three Connecticut towns made the top 50.
The highest ranking place was Simsbury at 9.
Money cited its residents as loving the quiet town's public schools. Almost 93 percent of high school graduates pursue higher education.
Also on the list this year is Tolland at 34.
Tolland has a number of buildings with historical significance, according to Money. It's also preserved 20 percent of its land as open space.
The third Connecticut town to earn a spot is Cheshire. It ranked 45 for its schools, healthy residents and low unemployment rate of 3.8 percent.
Topping the list, as it always seems to do, was Apex, NC. Rounding out the top 50 was Woodstock, GA.
To check out the complete list, click here.
Copyright 2015 WFSB (Meredith Corporation). All rights reserved.