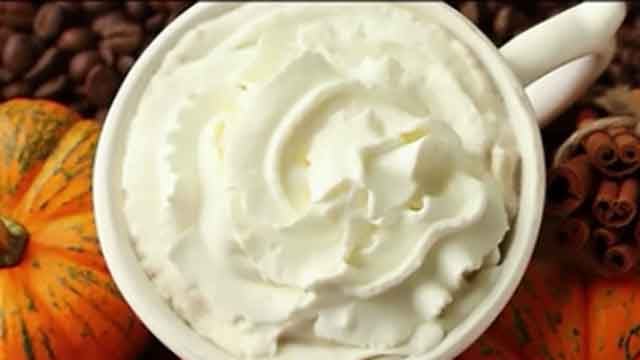 Starbucks makes changes to fall favorite Pumpkin Spice Latte (CNN)
HARTFORD, CT (WFSB) -
Starbucks lovers may notice a change to one of their favorite drinks this fall.
The company announced in a blog post that it will be changing the recipe for the Pumpkin Spice Latte.
The new ingredient will be, believe it or not, real pumpkin. The tasty beverage will also be made without caramel coloring, the blog post said.
The Pumpkin Spice Latte is a favorite that reminds drinkers of the fall season.
In the past, the flavors associated with the drink have been the spices, like nutmeg, cinnamon, ginger, and clove instead of real pumpkin.
According to an article on BuzzFeed News, Starbucks has sold more than 200 million Pumpkin Spice Lattes, commonly referred to as PSLs, since the drink launched in 2003.
To read the full Starbucks blog post, click here.
Copyright 2015 WFSB (Meredith Corporation). All rights reserved.