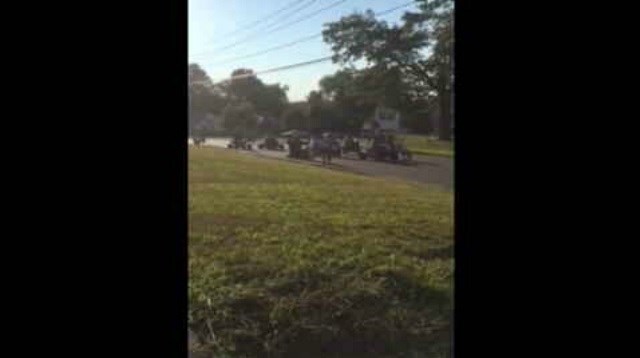 ATV riders disrupting neighbors in Newington (iwitness)
NEWINGTON, CT (WFSB) -
Neighbors in Newington said they are being disrupted by ATV riders speeding through town.
Eyewitness News obtained exclusive video showing riders speeding through red lights and stop signs, and neighbors said they want it to stop.
"There is a least 30 or 40 riders up and down the street," said Brian Skivo of Newington. "People have to actually pull over to let these guys go down the street."
The exclusive video shows riders ignoring red lights.
"It's not safe, someone is going to get killed. There are plenty of dirt trails in the state of Connecticut they can go play on they don't need to be doing it on street," Leo Passerello, of New Britain, said.
Newington police told Eyewitness News nobody was available to comment on the matter.
Neighbors said this is happening on Sunday afternoon, and that it is too dangerous not to stop.
"I'm just concerned, kids walking down the street, neighbors with a dog, and people running across the street and something is going to happen someday," Skivo said.
Copyright 2015 WFSB (Meredith Corporation). All rights reserved.