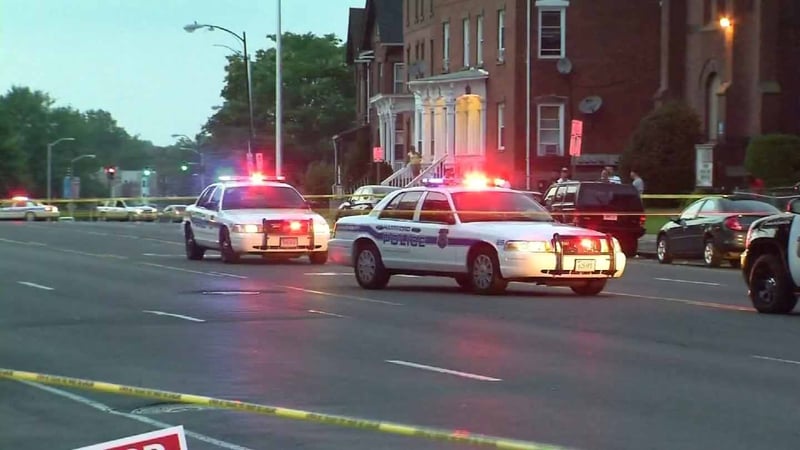 (WFSB photo)
HARTFORD, CT (WFSB) -
On Monday night many gathered in Hartford to discuss the ongoing violence in their city.
Hartford recorded its 21st murder last week, and now leaders and neighbors are gathering to work together to combat the violence.
Last week, two people were shot on Lenox Street where a man and a woman were shot multiple times.
"This is a meeting that is open to anyone who is concerned about the violence that we have seen in Hartford - and it's a meeting that's focused on solutions," said Luke Bronin, who is a democratic candidate for Hartford's mayor.
Bronin helped organize the community event on Monday meant to help control the violence.
He said he feels some of the focus should be on creating jobs, stabilizing the police force and going after illegal guns.
Hartford Mayor Pedro Segarra said he feels the violence is a national problem and earlier this year urged the governor to provide more resources to the city's shooting task force.
Segarra's campaign issued a statement on Monday saying Bronin is using the event for his political gain. Segarra was invited to the event however his campaign said he was unavailable.
Copyright 2015 WFSB (Meredith Corporation). All rights reserved.