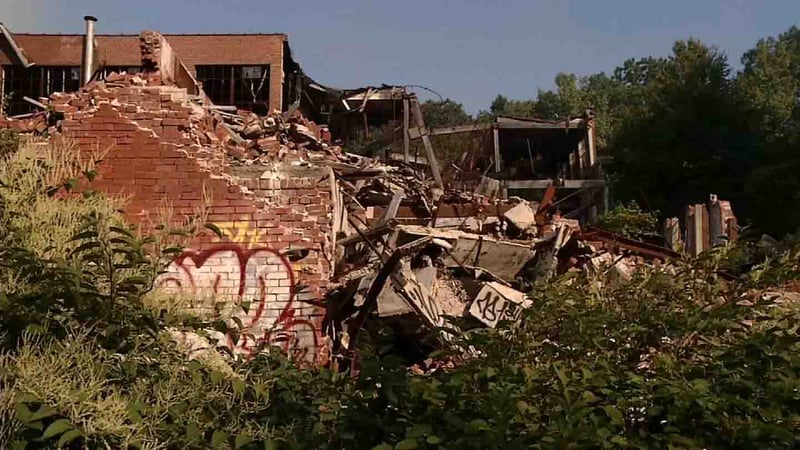 (WFSB photo)
WATERBURY, CT (WFSB) -
Neighbors in Waterbury said they are fed up with the smell of smoke following a massive fire that broke out last week at an abandoned factory building.
Police and firefighters are still on the scene monitoring hot spots at the former Bristol Company factory.
"That building has been there for a long time and it's been abandoned for a long time so who knows what's in there," said Monique Wright.
She said her family has been coughing since Friday.
The Department of Health told her the smoke will not cause long-term health risks, but she believes something must be done soon.
Firefighters are letting the blaze smolder for safety reasons because part of the old factory has already collapsed.
The mayor's office said the department is working as quickly as possible to get the situation settled safely.
Copyright 2015 WFSB (Meredith Corporation). All rights reserved.