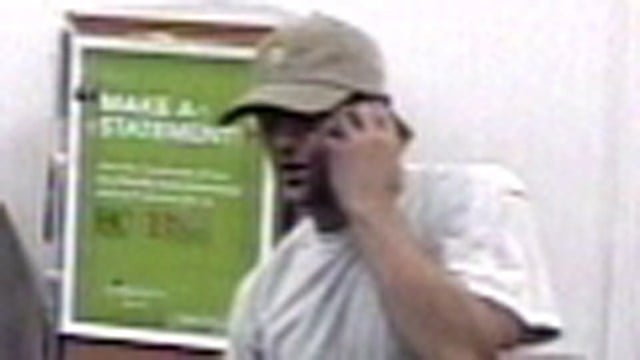 (State police photo)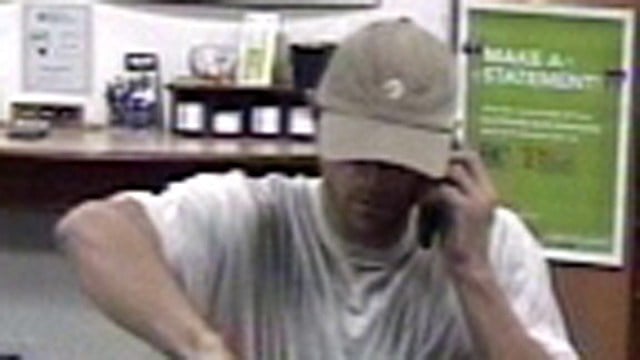 (State police photo)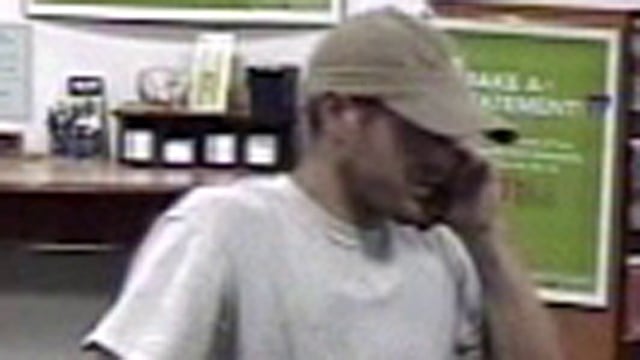 (State police photo)
DEEP RIVER, CT (WFSB) -
State police are looking for a robbery suspect who struck a bank in Deep River Monday afternoon.
Troopers said the man hit the Liberty Bank on Main Street, also known as Route 154, around 4 p.m.
The suspect was described as a man in his early-to-mid-30s. He stood about 6' tall, had a thin build and was clean shaven. He wore a tan baseball cap, a light-colored t-shirt and tan pants.
Troopers said he fled on foot on Main Street.
They did not mention if he got away with anything.
The Connecticut Bankers Reward Association said it is offering a reward of up to $1,000 for information leading to the arrest of whoever was responsible.
Anyone with information was asked to call state police in Westbrook at 860-399-2100 or Det. Patrick Dwyer at 860-250-6817.
Copyright 2015 WFSB (Meredith Corporation). All rights reserved.