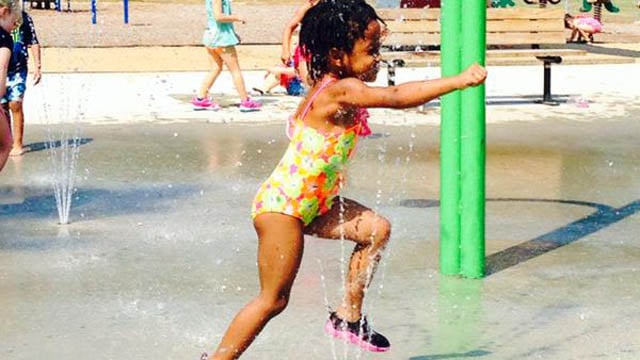 Beating the heat at the Plainville splash pad. (WFSB photo)
PLAINVILLE, CT (WFSB) -
With school only days away for many students in Connecticut, parents said they tried to have their children enjoy what's left of summer vacation in the midst of the state's second heatwave of the year.
The splash pad in Plainville was packed around 10:30 a.m. on Tuesday and the families kept coming.
One mother said she came with her friend and a total of seven children.
"The kids like it because it has the playground and the splash pad," said Michelle Fangiullo of Plainville. "So it has everything you need for the summer. [It's] the best thing they did in Plainville and it's free. "
Children of all ages jumped and ran through the water while others got water dumped on them.
Temperatures were expected to hit around 90 degrees on Tuesday and could come close again on Wednesday.
Check out the forecast here and a list of cooling centers here.
Copyright 2015 WFSB (Meredith Corporation). All rights reserved.