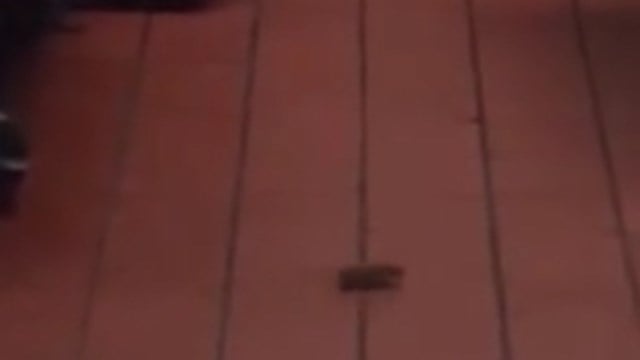 (YouTube photo)
HICKSVILLE, NY (WFSB) -
A fast food restaurant on Long Island has a small thief problem.
A couple waiting to see a movie in Hicksville, NY, said they recorded mice snatching cheese at a McDonald's in the Broadway Mall.
The couple uploaded video of the rodents scurrying across the floor over the weekend. They said it was after hours and no employees were inside.
The clip was viewed nearly 100,000 times on Facebook and hundreds of times on YouTube. The video can be seen here.
CBS New York reported that the same restaurant received "A" ratings during scheduled health inspections.
Copyright 2015 WFSB (Meredith Corporation). All rights reserved.