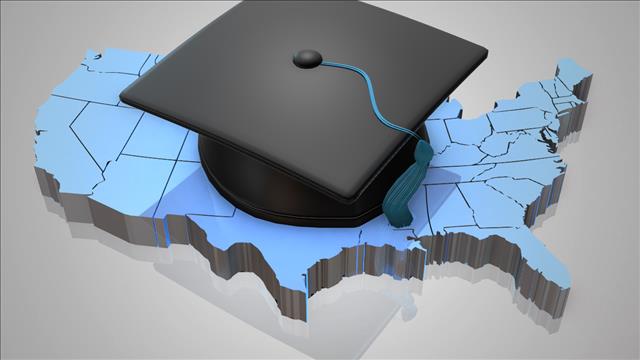 (MGN photo)
HARTFORD, CT (WFSB) -
Americans top high schools have been set and 15 of them are in Connecticut.
Newsweek released its list of 2015's top high schools this week.
It said it used a broad range of data to figure out which institutions did the best job of preparing students for college.
The highest ranking school was Weston High School. It boasted a graduation rate of 100 percent with more than 97 percent of its seniors college-bound.
Further down the list was South Windsor High School. It's graduation rate was 98.5 percent and more than 89 percent of its students headed to college.
The top school in the country was Thomas Jefferson High in Virginia.
Here's all the Connecticut Schools and their ranking:
47. Weston High School
63. Staples High School
119. Ridgefield High School
158. Connecticut IB Academy
185. Lyme-Old Lyme High School
213. Daniel Hand High School
273. Simsbury High School
308. Newtown High School
312. Farmington High School
337. Woodstock Academy
353. Haddam-Killingworth High School
374. Pomperaug Regional High School
377. East Granby High School
416. Hall High School
479. South Windsor High School
To check out the whole list, including Newsweek's methodology, click here.
Copyright 2015 WFSB (Meredith Corporation). All rights reserved.